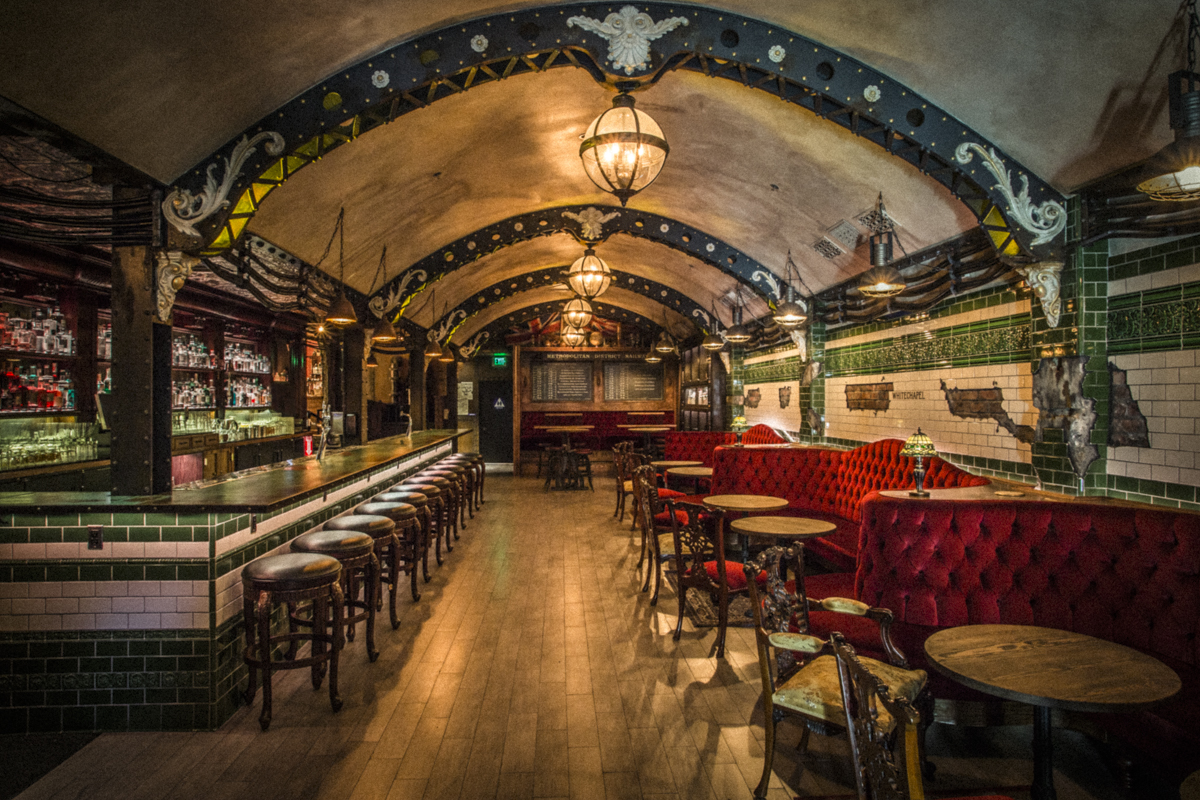 W E L C O M E T O W H I T E C H A P E L :
A celebration of the wonder of gin.

Featuring the largest gin selection in North America and a carefully chosen cocktail menu that celebrates the history and traditions of this amazing spirit. Far from the painfully serious spirit that gin has developed a reputation for, our offerings showcase gin's versatility and lively approachability. With a selection of drinks made from all spirits that are bound to please, come relax and enjoy some fine food and drink. Let us take you back to a time when gin was magic…and drinking gin made you kind of magical, too.
~The Whitechapel Team
Whitechapel is a 21 and over cocktail bar.
Please bring your valid government-issued picture ID with you when you come. Thank you.
LOCATION
600 Polk Street, San Francisco, 94102
Located at the Embassy Hotel, Polk at Turk
HOURS OF OPERATION
Tue + Thu: 5pm-12am
Friday: 4pm-2am
Saturday: 5pm-2am
Sunday: Closed
Monday: Closed
—
HAPPY HOUR
Tue-Thur: 5pm – 7pm
Friday: 4pm – 6pm
Saturday: 5pm – 7pm
*Closed on Sun + Mon
—
KITCHEN
Open 5-10pm Tue-Sat
*Closed on Sun + Mon
Our drinks
embrace our local AND DISTANT breweries, wineries, and distilleries. We craft cocktails WITH INTEGRITY.
Our Food
Features the bountiful harvest California has to offer and the rich Dutch-Anglo history we nod to.
The Polk Street Irregulars
A Gin Club for spirit enthusiasts. Online education, spirit tastings, Meet the Distiller events and Monthly Meet-ups.
To begin, simply follow this link and download the PDF for easy future access.
This is the Golden Age of Gin.